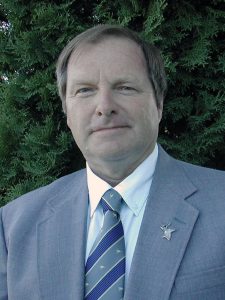 Scott Craven, one of this year's Hall of Fame inductees, will be appearing on Wisconsin Public Radio's (WPR) Larry Meiller Show on Wednesday, March 6, 2019. For more than 20 years, Scott has been a popular guest on WPR.
Scott has been a frequent guest of Larry Meiller's – Wildlife Update.  Together Scott and Larry conduct a 90-minute live, call-in show about Wisconsin Wildlife. The radio program is popular with listeners because Scott is able to field a variety of questions about wildlife and nature. One minute he may be asked to identify a bird sound by a word description, the next minute he may be telling a listener how to rid her garden of woodchucks.
In the past, in any given show, Scott may tackle as many as 30 different topics and all with good humor and wisdom as he makes a concerted effort to incorporate timely and coordinated messages on pressing conservation issues.
As a gifted speaker, Scott has a unique way of sharing with his audience facts, stories and humor about wildlife, as he continues to help educate the public on how to attract wildlife and how to thoughtfully deal with nuisance wildlife and wildlife damage.
Mark your calendar for next Wednesday, March 6th at 11AM to join Larry Meiller and Scott Craven at WPR's Wildlife Update.
See also WCHF Announces 2019 Inductees.