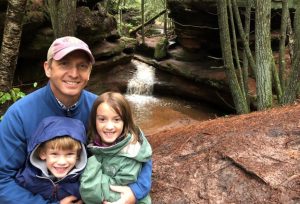 WCHF Board member Natural Resources Foundation of Wisconsin (NRF) will be holding their 2019 Open House on November 7, 2019 to celebrate their new office space and welcome their new Executive Director, David Clutter! David will be the NRF's representative to the WCHF Board of Directors.
Plan to stop by their new office on Paterson Street in Madison for light refreshments, good company and an opportunity to meet Foundation members and partners in conservation.
Please RSVP by October 29 if you plan to attend.
Details about the Open House
DATE: Thursday, November 7, 2019
TIME: 3:00-6:00 pm
LOCATION: 211 S Paterson St. Suite 100, Madison
PARKING: Parking is available onsite. Additional parking is available on Paterson Street.
FOOD/BEVERAGES: Light refreshments will be served. Gluten free and vegetarian options will be available.
ACCESSIBILITY: The new NRF office is located on the first floor of the building. The distance from the main building doors to our office suite door is approximately 20 feet. ADA compliant (multiple stall) restrooms are located just outside our suite in the lobby. If you require special accommodations please let us know prior to the event.
Questions? Please contact us at info@wisconservation.org or (608) 409-3122.