1883 – 1955 
Inducted 1991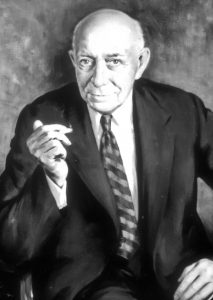 A paper company executive in Wausau, David Clark Everest was a leader in reforestation efforts. As early as 1925 he was calling attention to the devastation and neglect of state woodlands and was promoting a statewide system of fire protection, state tree nurseries, and legislation creating the Forest Crop Law.
Through his foresight and initiative, the Marathon Corporation, which he joined in 1909 as general manager, grew from a small firm to a leader in the industry. He was a charter member of Wisconsin Conservation Commission's forestry advisory committee and played an important part in expanding and developing the state forest program.
For more information read his Hall of Fame monograph.