Send us your nomination for the Wisconsin Conservation Hall of Fame
Listen carefully. As you explore the Hall of Fame, you may hear voices from the past – the voices of people who made Wisconsin a leader in the conservation and environmental movements.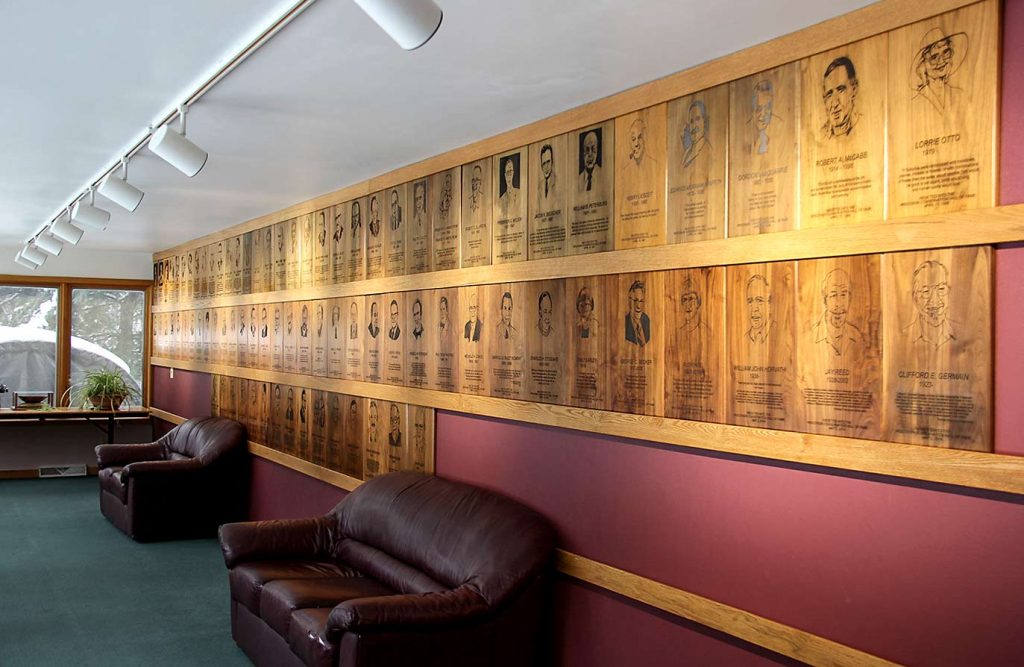 Through their actions, philosophies, and legislative involvement, people like John Muir, Aldo Leopold, Sigurd Olson, Gaylord Nelson, Gordon MacQuarie, Fran and Fred Hamerstrom, Owen Gromme, and Lorrie Otto have helped shape our relationship with the land. They worked to protect the environment and our quality of life in Wisconsin.
---
Nominate a Strong Environmentalist or Conservationist
Do you know someone you'd like to nominate for the Wisconsin Conservation Hall of Fame? Individuals may be nominated for induction into the Hall of Fame by members of the public or by WCHF organizational (Voting) members.
Send your letter of nomination to WCHFame@gmail.com, and include biographical information to substantiate the nomination. The more biographical information you can provide, the more quickly the nomination can be brought before the Board of Directors (BOD) for consideration for induction. Read the Format — In Summary.
Nominations can be submitted at any time, but June 1st (as of 2020 the July 1 deadline has changed) is the cut-off date for the submission of new nominations to be considered by the Board of Governors (BOG) for the next year's induction. The nomination packet, however, needs to be complete enough to warrant their review. Nominees without sufficient biographical material are maintained in an inactive status until such time as all information is received.
In August, the five member BOG reviews all nominations that have adequate supporting materials. All complete current year and prior nominations are automatically included in the annual review process. The BOG selects five nominations to forward to the BOD. At the BOD annual meeting in November, the five nominees are discussed and inductees for the next year are selected.
Be sure to read the Standards and Criteria for Induction.