1928 – 2011
Inducted 2013 
"David Engleson was one among a small vanguard nationally that transformed Conservation Education into Environmental Education.  It is, however, as a lifetime educator that he has had his greatest impact. For nearly 40 years, he touched the lives of thousands of students, teachers, and aspiring environmental educators." —  Joe Passineau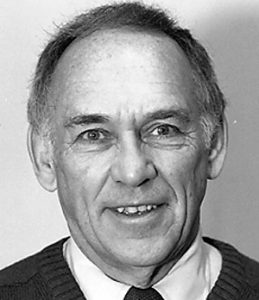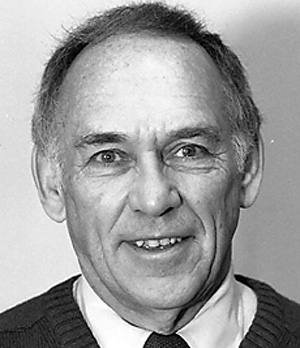 David Engleson was born in Beloit, Wisconsin, in 1928. He graduated from UW-Madison in 1954 with a B.S. degree in Natural Science in the School of Education. While teaching science in southern Wisconsin he completed an M.S. degree from the University of Michigan in Ann Arbor. He took additional science courses from Purdue University, U of Minnesota, Michigan Tech at Houghton, and Wayne State in Detroit.
In 1967, based on his exemplary work as a science teacher/coordinator and his leadership in the Wisconsin Council for Conservation Education, Engleson was appointed as the first Science and Conservation/Environmental Education Consultant for the Wisconsin Department of Public Instruction (DPI), a position he held until his retirement in 1991.
His most significant achievements as the DPI Consultant for environmental education involved bringing people together to harness diverse talents, and build coalitions for environmental education and conservation. For over 30 years he organized conferences and workshops, created and led organizations, drafted and lobbied for legislation, developed environmental education plans for Wisconsin, conducted environmental education teacher training programs, published newsletters, articles, and books, and promoted environmental education statewide, nationally and globally.
Engleson served as the first Executive Director of the Wisconsin Environmental Education Council and helped produce the 1974 Wisconsin State Plan for Environmental Education. Over the next 40 years, he and his environmental education colleagues, worked hard to implement, with remarkable success, the basic tenets of this plan in an effort to ensure that the environmental advances he championed during his career would continue into the next century.
As Environmental Education Consultant for DPI for nearly three decades, Engleson helped shape the policies of three Wisconsin governors, the state legislature, state agencies, and local school boards. He worked within the DPI to bring environmental education to every school district, teacher, and child in the state through his efforts to update Administrative Rules for teacher training and certification. Through the development of in-service teacher workshops he wrote the book Department of Education Guide to Curriculum Planning in Environmental Education. Engleson is known by professionals in the field as "the father of environmental education in Wisconsin." His influence on environmental conservation has extended internationally.
This biography has been developed from work by Wisconsin Hall of Fame Director Milo Harpstead, and biographers Alan Haney, Donald Waller, and Joseph Passineau.