1935 – 
Inducted 2015
"You can be environmentally friendly while using a high amount of lumber if the trees are harvested in the right way. Mature trees need harvesting . . . This makes way for planting new seedlings. I'm a tree lover, not just for my business but for the environment." — David Ladd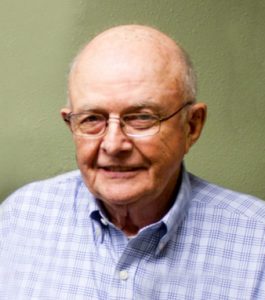 An avid outdoorsman, conservationist and lover of trees, David Ladd founded the Dodgeville company, Walnut Hollow, Inc., a forest-products business promoting environmentally sustainable forest and industry practices.
Concerned with health of private and urban forests, he helped found the Wisconsin Woodland Owners Association and championed Urban Forest and Tree City initiatives in Dodgeville and statewide.
As a citizen conservationist, Ladd also provided leadership to many other conservation organizations and state agency efforts. He was a founding member of the Southwest Chapter of Trout Unlimited, served on the Wisconsin Conservation Congress for over 40 years, chaired a Blue Ribbon Task Force of the Wisconsin Stewardship Program, taught Gun Safety classes for 20 years, and helped restore 438 acres of native prairie in Iowa County.
He has received many prestigious awards for his dedication and leadership including the DNR John Brogan Award (2006), Gathering Water Conservancy's Lifetime Achievement Award (2007), and the Wisconsin Urban Forestry Council's Distinguished Service Award (2000).