1946 – 
Inducted 2006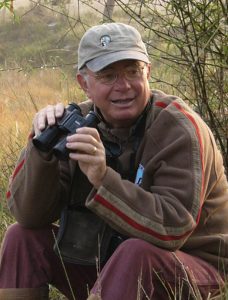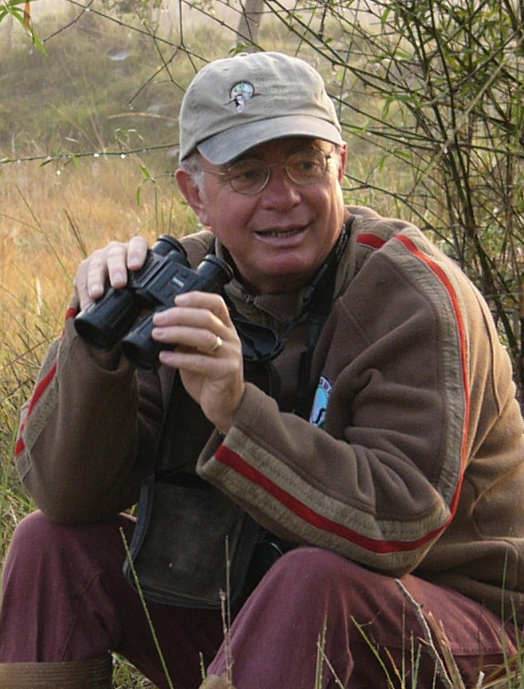 "In international affairs, it's important to focus on matters of mutual interest, rather than conflict. Cranes are really good ambassadors for habitat and international good will." – Archibald
George Archibald of Baraboo is a soft-spoken man who has had an immense impact on conservation across the globe. Archibald is a co-founder and chairman of the board of the International Crane Foundation in Baraboo. His efforts to save rare crane populations have taken him around the world and earned him recognition as Wisconsin's international conservation ambassador.
A native of New Glasgow, Nova Scotia, Canada, Archibald had a keen interest in birds as a youngster, and bred waterfowl, pheasants and chickens at home. One of his earliest memories is of crawling after a female duck and her brood. Later, during his undergraduate years, he spent two summers working as a bird caretaker at the Alberta Game Farm, where he was introduced to cranes.
He co-founded the ICF in 1973 as the world center for the study and preservation of cranes. He and Ron Sauey, a colleague from Cornell University, started the foundation in a horse barn owned by Sauey's parents. Sauey died in 1987. The center has since moved to sprawling grounds just outside of Baraboo. The ICF's scope of activities includes work in 45 different countries. Its research center annually hosts crane researchers from around the world. Archibald has traveled extensively on behalf of cranes and conservation, often to hotspots of international tension, including China, Afghanistan, North and South Korea.
People from all walks of life recognize Archibald as the man who danced with a crane. He successfully bred, through the use of artificial insemination, a human imprinted whooping crane named Tex by imitating the courtship dancing and behavior of a male crane. The "offspring" was the celebrated whooping crane named Gee Whiz, which produced seven offspring of its own.
Archibald has masterminded an international program to save the Siberian crane, which was considered for years to be the most endangered of all cranes. He has also initiated a series of research and habitat protection programs for cranes in China.
The International Crane Foundation has successfully bred in captivity all 15 species of cranes, many for the first time. The organization also played a major role in developing a plan to establish a migratory flock of whooping cranes that nest in central Wisconsin and winter in Florida. Similar reintroduction efforts were undertaken for other endangered cranes in South Korea, the former Soviet Union, Iran, China and Thailand. Archibald has been at the forefront of those activities.
Curt Meine, author, Aldo Leopold biographer and research associate at the ICF describes Archibald and his work this way: "Very few individuals have had so lasting or far-reaching an impact on contemporary conservation as George Archibald. He has led an organization whose small size belies it effectiveness, its global reach and its reputation as an innovative force in conservation…But the real measure of George Archibald's work is found in our Wisconsin landscape: in the return of the sandhill crane and the whooping crane to the skies and wetlands of Wisconsin; in the numbers of people engaged locally in crane and wetland conservation; in the wetlands that motivated landowners and citizens have protected and restored; and in the ongoing challenge of better integrating conservation, agriculture and land use."
On the day of Archibald's induction into Wisconsin Conservation the Hall of Fame, thousands of volunteers conducted the annual ICF crane count across the Midwest. Somehow, that seemed fitting.