1937- 
Inducted 2015 
"If you are to have any hope of conserving the quality of your groundwater or the cohesion of your community you need to understand what's coming and then you need to use all the tools that local governments have at their disposal to protect the health and safety of the community" — Ron Koshoshek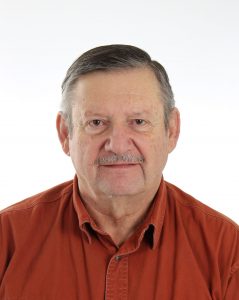 A UW-Eau Clair Emeritus Professor of Philosophy, Ethics and Jurisprudence, Ronald Koshoshek's efforts reach far beyond the classroom to advance major environmental laws affecting Wisconsin and the nation.
With a strong interest in protecting streams and wildlands since his youth in Eau Clair, he championed concerns for environmental justice, public health, and citizen rights. To do so, he harnessed the power of citizen-advocacy groups, local and county governments, scientists, the Citizen Advisory Committee, and the Office of Public Intervenor to influence environmental policies, laws and regulations. Highly interested in the balance between private land rights and the public good, he used his understanding of ethics and the legal system to advance Wisconsin's Public Trust Doctrine. As a citizen and later as Chair of the Citizen Advisory Committee, working with the Public Intervenor, he promoted the use of test court cases to better protect streams and fisheries, help prevent road and construction site erosion, protect groundwater from landfill contamination, regulate local pesticide applications, require mining permits and reclamation efforts, and help to protect air quality and public health from frac sand mining in Wisconsin.
He is still working with local citizen groups, local governments, and state agencies to resolve the sand mining controversy in Wisconsin.