1931 – 2015
Inducted 2015 
"We're dependent on the environment.  If we don't take care of it, it won't be there for us or for our children and grandchildren." — Eugene Roark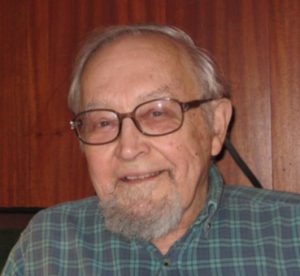 A life-long resident of Madison, Eugene Roark dedicated his life to protecting Wisconsin's natural resources by leading and contributing to numerous conservation organizations and state agencies, promoting public policy, and ecologically restoring family lands.
With a passionate love for nature since childhood, he started early on his avocation and career in conservation by joining the Madison Audubon Society as a teen. A memorable day with Leopold and his family at The Shack later nurtured his interest in the "Sand County Almanac" and a commitment to its Land Ethic.
Following graduation from UW-Madison in the new field of conservation journalism, he worked for the Department of Natural Resources' Division of Information and Tourism and later served as Director of Tourism from 1970 to 1978.
During his lifetime, Roark has contributed to over 50 conservation organizations, and, at the state level, often served as president or officer, board member, committee chair, and publications editor.
He has been active, and has received meritorious awards from many of these organizations, including the Madison Audubon Society, the Dane County Conservation League, the Wisconsin Society for Ornithology, the Wisconsin Woodland Owners Association, the Natural Heritage Land Trust, and the Wisconsin Conservation Hall of Fame Foundation.
He helped to found the Wisconsin Chapter of The Nature Conservancy (1960) and the Invasive Plant Association of Wisconsin (2001). As a persuasive communicator, he has given a voice to the collective conservation community by lobbying for new legislation and working with state agencies.
Since the 1950's, he and his family have also led by example by planting thousands of trees and ecologically restoring family lands in Columbia and Richland County.
Eugene "Gene" Roark passed away October 24, 2015.
For more information read his Hall of Fame monograph.