1887-1948
Inducted 1985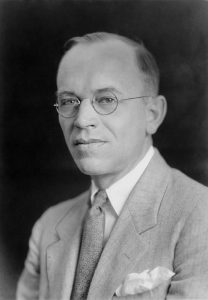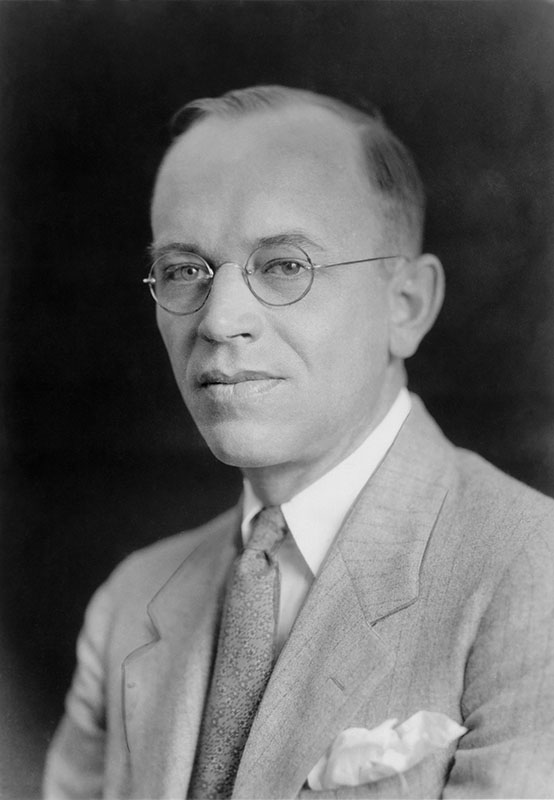 "When we see land as a community to which we belong, we may begin to use it with love and respect." – Leopold
Few names are known so well in conservation circles as that of Aldo Leopold. Leopold will be most remembered for his simple collection of essays based primarily on his experiences and observations at his little shack along the Wisconsin River, near Baraboo. A Sand County Almanac resounds with truth, beauty and simplicity. So enduring is its message, it is destined to be read and reread for centuries to come.
A native Iowan, born in Burlington, Leopold accomplished most of his life's work in Wisconsin. In a state with a rich conservation legacy populated by the names of many great men and women, Aldo Leopold rises to the top. His work was done here, but its impact is felt around the world.
Leopold espoused a simple land ethic – that each person must be a steward of the land. Humans, he said, need to integrate themselves into the pyramid of life, rather than attempt to control it, and personal ethics should extend to the natural world.
Leopold was a scholar at Yale, and went to work with the Forest Service for a time, helping to establish the Gila Wilderness Area in New Mexico.
He first came to Wisconsin in 1924, as associate director of the U.S. Department of Agriculture's Forest Products Laboratory in the state. His wildlife study, "Report on a Game Survey of the North Central States," was called the country's most intensive study of game populations. He also authored "Game Management," a 1933 text that set the standards for what is now the sophisticated science of wildlife management.
Also in 1933, Leopold joined UW-Madison's faculty as the country's first professor of game management. His students fanned out across the country, and included fellow Conservation Hall of Fame inductees Francis and Frederick Hamerstrom and Wallace Grange.
In addition to being an academician and author, Leopold was a conservation activist, working in Wisconsin on game management, land use and zoning issues. He was an early member of the Wisconsin Conservation Commission, forerunner of today's Natural Resources Board. Teacher, writer, conservation activist, Leopold's legacy will long be an inspiration to all who love the land.
FACTS
Authored classic book, Sand County Almanac (1949)
Considered father of modern environmental movement
Served as first chair of UW-Madison Department of Game Management
Articulated "land ethic"
Helped found Wilderness Society and other environmental groups