1917 – 2011
Inducted 2013 
"It was through Nina, in no small way, that the work and contributions of Aldo Leopold became more widely recognized and appreciated. She could speak of the wisdom (of Leopold's words) with great passion, insight, and understanding, and through her words, inspire countless others. Through Nina Leopold Bradley, Aldo Leopold's work has been continued and greatly expanded."    — Alan Haney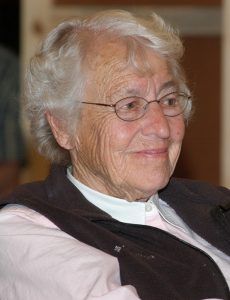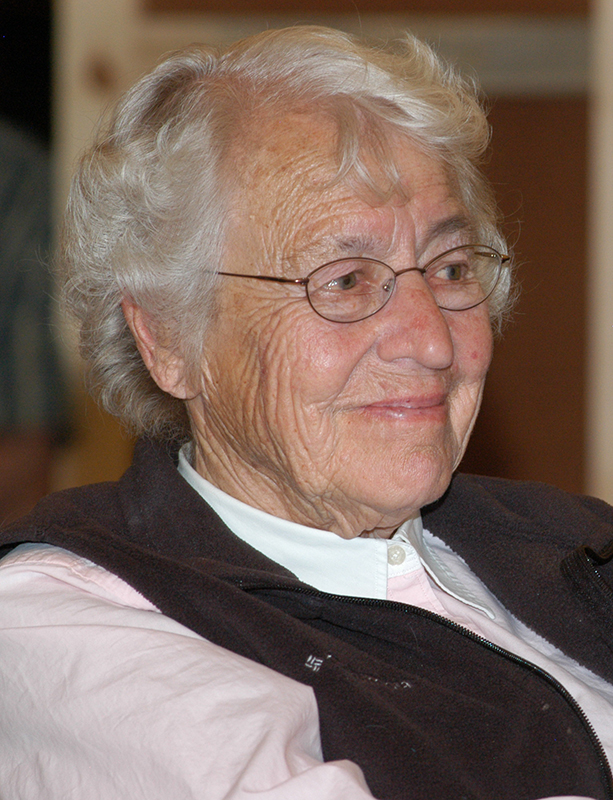 Born in Albuquerque, New Mexico, in 1917, Nina was the third of five children born to Wisconsin Hall of Fame inductee Aldo Leopold and his wife Estella. Beginning in 1935, Nina spent many happy weekends with her family at the Leopold shack near Baraboo, participating in her father's restoration project along the Wisconsin River. A lifelong naturalist and researcher, she promoted the conservation philosophy of her father Aldo Leopold, and spent the last three decades of her life writing and lecturing about his land ethic while actively continuing his phenological research.
Nina graduated from the University of Wisconsin-Madison and worked with her first husband, William Elder, in wildlife research in Wisconsin, Hawaii, and Botswana. She returned to Wisconsin in 1976 with her second husband Charles Bradley, and directed research on the Leopold Memorial Reserve. She was senior author of a 1999 study published in the Proceedings of the National Academy of Sciences that analyzed phenological records begun by Aldo. Continued by her and Charles, this study demonstrated that climate change was having a measurable impact on local ecosystems.
Nina and Charles initiated the Leopold Fellows program that enabled many graduate students to gather research data for their Masters and PhD theses. They built their home on the Reserve where they met with conservation scholars from around the world, and gave inspirational lectures based on her father's insight. She was central in envisioning the Aldo Leopold Legacy Center that opened in 2007. The Center serves as the base of ongoing educational programs, a center for Leopold scholars, and the headquarters for the Foundation. She served on the Board until her death in 2011.
For over 30 years, Nina was the central promoter and spokesperson for the conservation philosophy and wisdom of her father. More than anyone else, it was Nina who was asked to speak on the Leopold Legacy at meetings and banquets. It was through Nina, in no small way, that the work and contributions of Aldo Leopold became more widely recognized and appreciated. The power and wisdom of Leopold's words need no interpretation, but as one who witnessed and participated in the birthing of Sand County Almanac, Nina could speak of that wisdom with great passion, insight, and understanding. Through her words, she would inspire countless others. Through Nina Leopold Bradley, Aldo Leopold's work has been continued and greatly expanded.
This biography has been developed from work by Wisconsin Hall of Fame Director Milo Harpstead, and biographers Alan Haney, Donald Waller, and Joseph Pasineau.