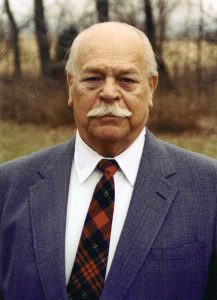 1921-1995
Inducted 1997
William Peterburs spent some twenty years of his life on a crusade against the use of lead shot for waterfowl hunting. Discovering thousands of ducks, geese, and other waterfowl were dying of lead poisoning from the ingestion of lead shot lying in shallow waters, Peterburs traveled the state and nation to marshal support to require steel shot for waterfowl hunting.
Though an unpopular stand, he never backed down from his position and, in 1991, lead shot was banned from all waterfowl hunting in the United States.
The first Wisconsin resident so honored, Peterburs received the Conservation Service Award, U.S. Department of Interior, 1978.