1928 –2002
Inducted 2014
"Jay Reed was the premier outdoor writer in Wisconsin, publishing articles on the outdoors and natural resources management for 39 years in the largest circulation newspaper in the state, the Milwaukee Journal.  He played the role of a mediator and interpreter on behalf of hunters, anglers and outdoor enthusiasts.  He articulated the goals, concerns and aspirations of millions of Wisconsin citizens for whom outdoor activities are important." — James Addis (WDNR ret) and Christine Thomas (Dean, UWSP CNR) extracts from nomination materials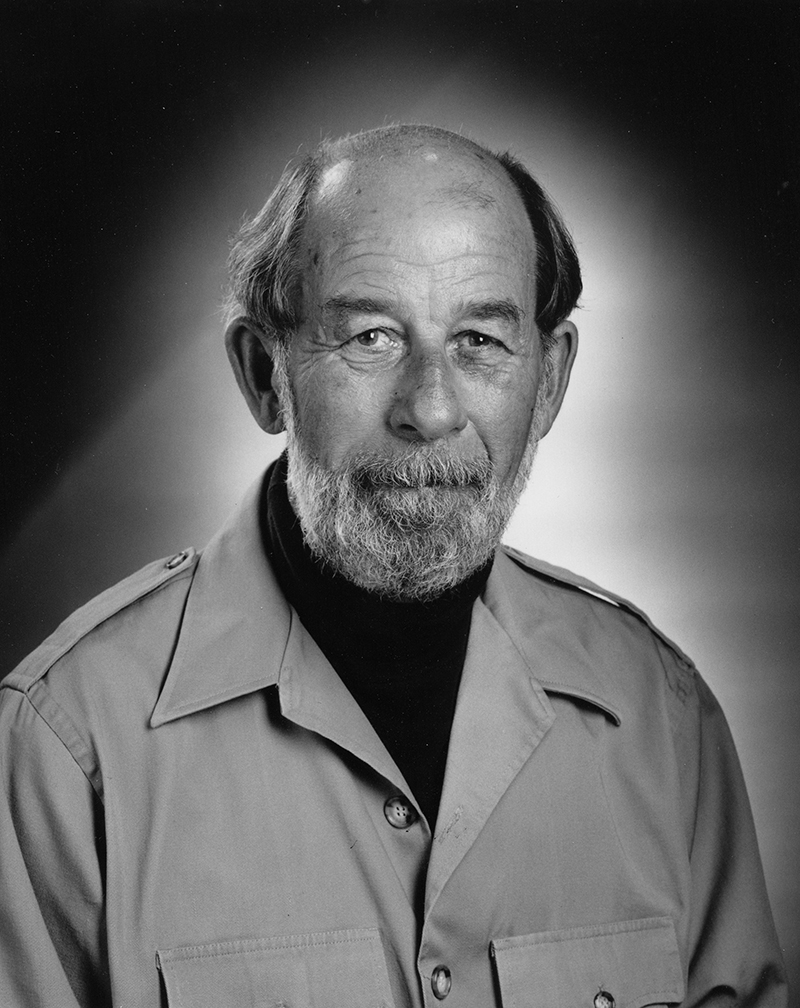 Jay Reed was the premier outdoor writer in Wisconsin, publishing articles on the outdoors and natural resources management for 39 years in the largest circulation newspaper in the state, the Milwaukee Journal.
He was born in Nelson, Wisconsin in 1928. He was an avid outdoorsman from the time he was in grade school. Jay quit high school at 15 and at 17 he lied about his age to enlist in the marines. He took part in the invasion of Pacific islands during World War II. During this time in the military he got his GED. After his discharge he began his career in journalism in Rockford, Illinois, but this was interrupted when he was recalled to active duty during the Korean War. When he became a civilian again he joined the Appleton Post-Crescent and soon turned his attention towards outdoors journalism. In 1963 Jay was recruited by the Milwaukee Journal as their outdoors writer. In 1967-68 he was attached as a journalist to combat units in Vietnam. When he returned to the Journal he wrote hunting and fishing columns for a total of 39 years.
Reed's writing revealed an ardent conservationist. He had opinions on the role of sportsmen and women in the future of our planet, and he was not afraid to express these opinions Over the years his columns covered hunting and fishing, commercial fishing, parks, endangered resources, treaty rights and many environmental issues.
While Jay's contributions clearly affected natural resources policy, they also affected environmental and social policy. He knew (and so we knew through his columns) what was happening in the Wisconsin Department of Natural Resources, the State Legislature and the Northwoods. His opinions and ideas influenced readers statewide, and in some cases, his writing changed the course of resource management history. His support for a DNR proposal garnered a more favorable path for the proposal, his opposition a more protracted discussion. Governors, Natural Resources Board members, DNR secretaries and legislators frequently sought his take on natural resources related policy.
Jay played the role of a mediator and interpreter on behalf of hunters, anglers and outdoor enthusiasts. He articulated the goals, concerns and aspirations of the millions of Wisconsin citizens for whom outdoor activities were important.
Jay assembled over 100 best loved columns for publication, but this endeavor had to be completed by his widow, Christine, in 2009 under the title Thor and More.
The importance of journalists and lay advocates in furthering the conduct of representative government cannot be overstated. Jay Reed's book and his columns are still used in Wildlife Management and Sociology classes as examples of how journalism helps shape public opinion through creating an informed citizen.
Reed died of cancer in 2002at the age of 73.
This information was composed form materials developed by:
Dr. Milo Harpstead, Emeritus Professor, University of Wisconsin – Stevens Point College of Natural Resources, Soil and Water Conservation Society representative WCHOF Board of Directors;
Dr. Christine Thomas, Dean and Professor, University of Wisconsin – Stevens Point College of Natural Resources
James T Addis, Administrator – Division of Resource Management – Retired, State of Wisconsin Department of Natural Resources.