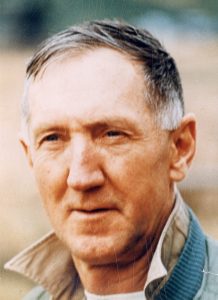 1914-1995
Inducted 1999
"Ecological understanding is the yin and conservation the yang of the environmental – each imperative to adaptation, accommodation and harmony." — Robert McCabe
Robert A. McCabe is renowned for his career in the Wildlife Ecology Department of the UW-Madison. A great teacher and administrator, McCabe is credited with elevating wildlife management to a respected science and profession.
Throughout his career, McCabe was an innovator, always attempting to bring new technology and disparate techniques to bear on the complexities of ecological processes.
McCabe's expertise and counsel were sought at the state, national and international levels. As a professor, McCabe was known for his sense of humor and personal interactions with his students. Students addressed him as Bob — a practice initiated by Leopold.
Even after his retirement, McCabe continued his research, particularly on the Willow Flycatcher, which culminated in the book The Little Green Bird: The Nesting Ecology of the Willow Flycatcher. Then in 1987, McCabe published Aldo Leopold: The Professor, which consisted his personal remembrances about his mentor and earned him the Wisconsin Historical Society's Award of Merit.
His book about the Willow Flycatcher, The Little Green Bird, is a classic example of using a single species to teach ecology.