1916 – 2011
Inducted 2010
"If we want to see birds or butterflies, owls or trees, we have to work to make sure we preserve places for them. It's all about love of the land." –Emily Earley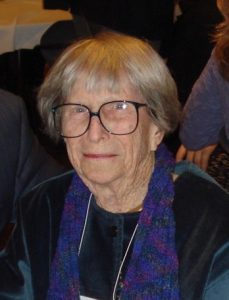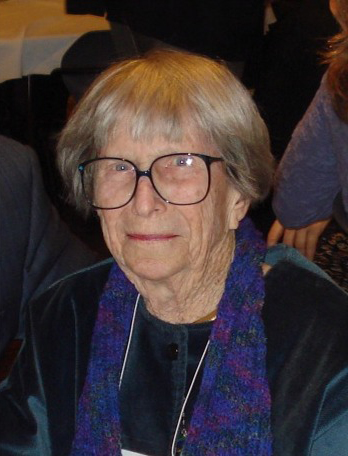 Friends and colleagues of Emily Earley say she sets an example for citizen conservationists with her spirited "can-do" attitude and infectious enthusiasm. She has generously supported conservation causes for several decades and is unafraid to ask others to do the same.
The native New Yorker moved to Madison with her husband, James, where she pursued a master's degree and he a PH.D. She raised three children before setting out on a professional career as program coordinator and editor of technical publications in the UW-Madison's Institute for Environmental Studies. Steven Born, a professor emeritus of environmental studies of UW-Madison, recalled that Emily coordinated environmental programs and "was the stickler editor of the institute publications – always interested in assuring that science was shared accurately and clearly."
The list of conservation groups she supported is long, but she was partial to The Nature Conservancy. She joined the board of trustees of the new Wisconsin chapter of TNC in 1964 and has remained active since then. "I got to go out and work on sites. I wasn't a scientist, but I knew scientists, and I could get them to help me," she said.
She encouraged the Wisconsin chapter to be more active in managing land it acquired. "The Nature Conservancy's initial direction and guidance for land stewardship – now a well –established and critical program – came from Emily," said State Director Mary Jean Huston. "She realized that without active management, many of the natural values that Nature Conservancy preserves were established to protect could be lost."
Earley chaired the chapter's Stewardship Committee, setting up a subcommittee for each preserve and organizing volunteer work parties to accomplish land management. She also pressed the group to devote more funds to stewardship. In 1982, trustees voted to raise an amount equal to 25 percent of each land acquisition to fund stewardship for the property. She also lobbied successfully for paid stewardship staff.
Among her many other activities, Earley was a founding board member of the Sigurd Olson Environmental Institute, a public outreach program at Northland College in Ashland. She served on the council of the Wisconsin Academy of Sciences, Arts and Letters from 1979-83, successfully encouraging the organization to set up a small grants program to fund field research on plants, animals and natural communities.
She was a charter member of 1000 Friends of Wisconsin, a group that promotes wise land use. She served on the board and as vice president of the Natural Heritage Land Trust in Dane County and has been a longtime supporter of the University of Wisconsin-Madison Arboretum.
As a charter member of the Wisconsin Conservation Corps board, she served as the group's environmental expert, helping assure that crews of young workers provided muscle for conservation projects across the state.
Friends and associates across the state offer glowing praise for her work. They include Natural Resources Board Chair Jonathan Ela, who said: "It must be understood that when Emily commits herself to service for an organization, the service is never nominal…When an organization acquires Emily as an asset, it acquires a package: leadership, intellectual stimulus, a prod for getting others to work harder, and a fund-raiser and donor."
Now in her 90s, Earley remains active on a variety of causes. "I meet all these young people on these boards. That's what keeps me going," she said.
For more information read her Hall of Fame monograph.
Emily Earley passed away April 16, 2011.