Each year thousands of visitors enjoy the beautiful landscapes, hiking trails, educational programs, and gift shop at Schmeeckle Reserve. The Reserve is located on the UWSP campus, and consists of a 280-acre conservancy area with trails, boardwalks, a 24-acre lake, and a large diversity of wildlife habitats.
The WCHF Hall of Fame Gallery, the Conservation History Museum and the gift shop and meeting room are all features of the Schmeeckle Reserve Visitor Center.
Schmeeckle Reserve Visitor Center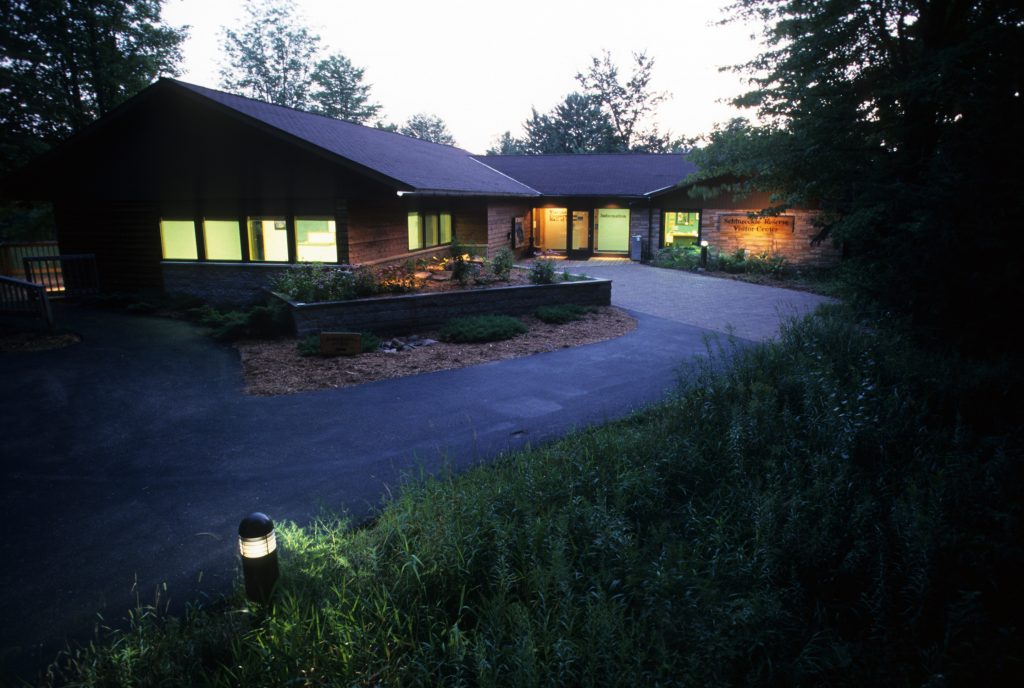 The Wisconsin Conservation Hall of Fame is housed in the Schmeeckle Reserve Visitor Center, open 7 days a week from 8 a.m. to 5 p.m. The building features the Conservation History Museum, a staffed information desk, a nature-inspired gift shop, and restrooms. It the gateway to 5 miles of trails and boardwalks that traverse the natural area, and serves as the headquarters of the 27-mile Green Circle Trail. See below for directions to the visitor center.
Learn more about the Schmeeckle Reserve.
---
Our location
2419 North Point Drive
Stevens Point, Wisconsin 54481
We are part of the Schmeeckle Reserve located on the University of Stevens Point (UWSP) campus.
We are open seven days a week, 8 a.m. to 5 p.m.
For more information, call (715) 346-4992.