Explore 5 miles of trails and boardwalks just outside the doors of the Wisconsin Conservation Hall of Fame. The trails meander through the forests, grasslands, and wetlands of Schmeeckle Reserve, a 280-acre conservancy area on the UW-Stevens Point campus. They are open sunrise to sunset. You can also start your journey on the 27-mile Green Circle Trail, a hiking and biking trail that loops around the Stevens Point area.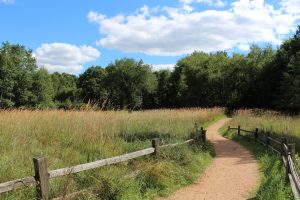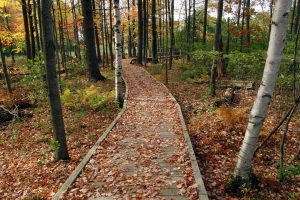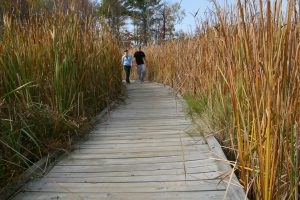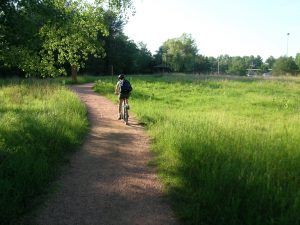 View a trail map of Schmeeckle Reserve
View a map of the Green Circle Trail
---
Our location
2419 North Point Drive
Stevens Point, Wisconsin 54481
We are part of the Schmeeckle Reserve located on the University of Stevens Point (UWSP) campus.
For more information, call (715) 346-4992.