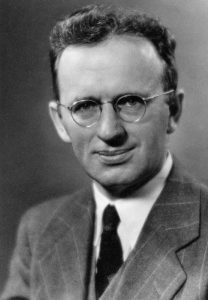 1907-1967
Inducted 1997 
Born in Cudahy, Wisconsin, Jacob Beuscher spent most of his professional life as a professor at the University of Wisconsin Law School. He pioneered in the field that later came to be known as environmental law, and was one of the founders of the university's Water Resources Management Program.
Beuscher worked tirelessly in the arena of natural resource legislation, such as the creation of the Department of Resource Development, the Outdoor Recreation Act and monumental water resource protection laws.
The Natural Resources Committee of State Agencies and the Wisconsin Legislative Council are just two examples of the many committees on which Beuscher served.