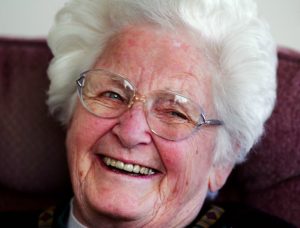 We were pleased to have the Sauk County Conservation Chronicle September 2017 newsletter reprint the WCHF monograph on Milly Zantow. Milly's married life brought her to North Freedom and Sauk County where she was inspired to launch the recycling revolution in Wisconsin and the nation.
"Milly lived a life of service and giving back. She was a pioneer in plastics recycling, and a fervent disciple of municipal waste recycling." (Sauk County Conservation Chronicle)
Milly was inducted into the Wisconsin Hall of Fame spring 2017.