1893-1967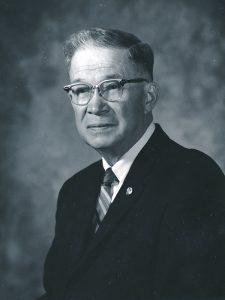 Inducted 1990
Known as the father of the famed College of Natural Resources at UW-Stevens Point, Schmeeckle was born in Nebraska. Starting in 1923 as an instructor in science and agriculture at the Central Wisconsin State College (Stevens Point), he pioneered a new profession.
The Department of Conservation Education he originated at UW-SP in 1946 was the nation's first. He was long active in the Izaak Walton League and in various conservation programs at local, state and national levels. He received the Nash Conservation Award in 1954.
For more information read his Hall of Fame monograph.