1909-1989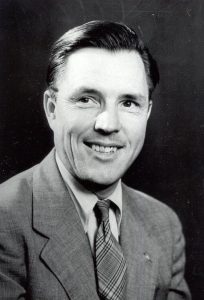 Inducted 1991
Hemp attended Neilsville High School and Carthage College before becoming a newspaper editor/publisher, first in Hurley and then in Mosinee. With Les Woerpel, he founded the forerunner of the Wisconsin Wildlife Federation and served as its Executive Director, as well as on the Executive Board of the National Wildlife Federation.
He served on the Wisconsin Conservation Congress and helped lead it on a straight course through the "deer wars" in the 1950s. He was a member of the Natural Resources Board (1978-89).
He loved trout fishing with a fly rod. In his honor, WDNR desiginated a stretch of the Tomorrow River in Portage County near Nelsonville, Wisconsin as "The Richard A. Hemp Fishery Area" in 1989. This 1300+ acres is open for public anglers to enjoy.