1880-1955
Inducted 1990
"Leave the woods and parks as beautiful as you find them." — Wilhelmine La Budde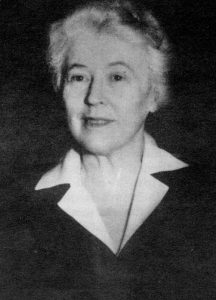 A true environmental activist, Ms. La Budde resided in Elkhart Lake and Milwaukee. Representing the League of Women Voters, her influence was felt for decades in virtually every natural resources issue in the state.
She was vice president of the American Forestry Association and liaison officer between the Wisconsin Federation of Women's Clubs and the U.S. Forest Service. She was the first woman member of the Wisconsin Conservation Congress and served on the first board of directors of the Wisconsin Wildlife Federation. She worked with the Izaak Walton League for preservation of Horicon Marsh (a chapter was named after her).
She was active in establishing environmental education in Wisconsin schools, highway beautification programs, state land acquisitions and protective laws for raptors and great blue herons.