The full press release for the Wisconsin Conservation Hall of Fame 2017 Induction Ceremony for Hugh Iltis, Christine Thomas and Milly Zamtow has been published throughout Wisconsin and elsewhere.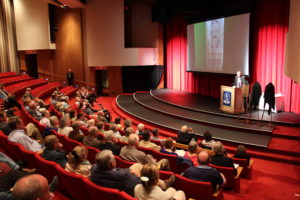 Full News Release in pdf format
Full News Release in doc format
Thus year's induction will take place at 10 a.m. Saturday, Earth Day, April 22, 2017 at Sentry Theater in Stevens Point. The public is invited.
A coffee reception will be held at 9 a.m., followed by a luncheon at 12:30 p.m. The Induction Ceremony and Coffee Reception are free and open to the public. Reservations for lunch ($25 per person) may be made online or by calling Schmeeckle Reserve at 715-346-4992.