This past year, WCHF received a C.D. Besadny Conservation grant for $1,000 through the Natural Resources Foundation (NWF) of Wisconsin for the purpose of expanding the WCHF website. The actual award was delivered in person to the WCHF Board at their annual meeting at the Schmeeckle Reserve Visitor Center on November 4, 2018 by NWF Board member Bill Lunney.
For over thirty years NWF has worked to preserve our state's most vulnerable public resources – our land, our water, our endangered species as well as providing conservation education to thousands.
In making the presentation, Bill said "Nature holds the key to our aesthetic, intellectual, cognitive and even spiritual satisfaction" as well as physical and mental health. So we are all in this together."
He concluded with, "The Natural Resources Foundation is pleased to present the Besadny grant award to the Conservation Hall of Fame. The grant to the Hall of Fame will help with website design and upgrades. The committee felt its importance mirrors the evolving methods of getting one's message across many venues and commended the Board and staff for taking those steps. It will help the Hall of Fame do its important work even more effectively by getting the message out to larger more diverse audiences.
We look forward to working closely with the Hall of Fame to preserve Wisconsin's Conservation Legacy for the future."
The Natural Resources Foundation of Wisconsin is a new voting member of WCHF and on the WCHF Board of Directors.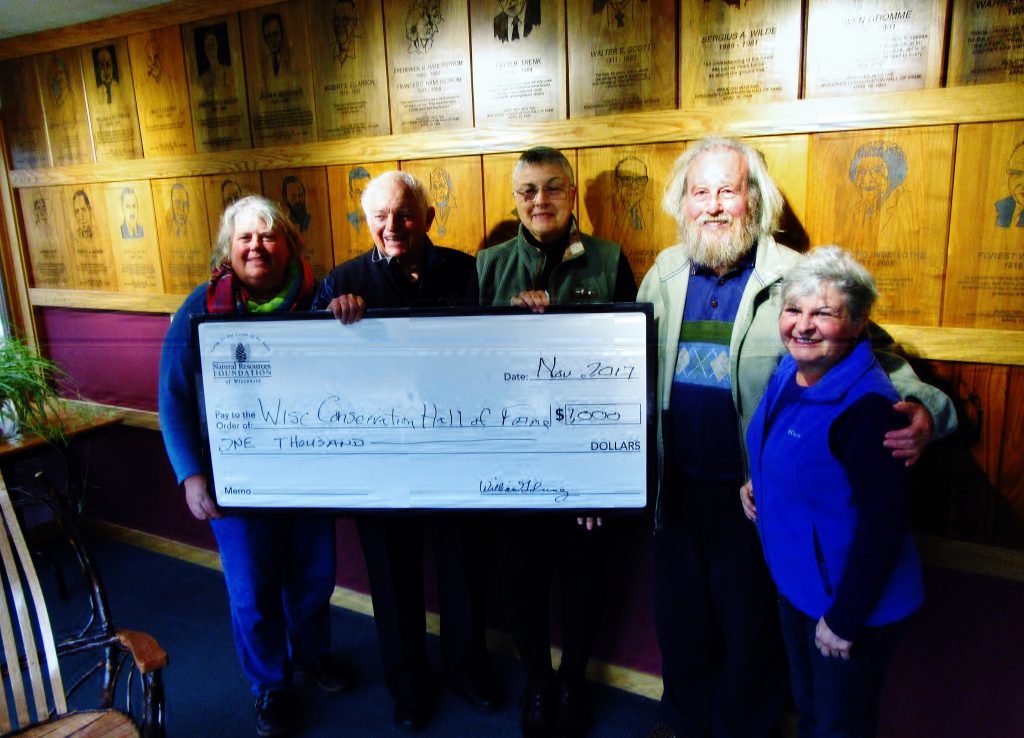 Thank you Natural Resources Foundation. Congratulations to WCHF.